Making the day you say 'I do' a dream come true | Canberra CityNews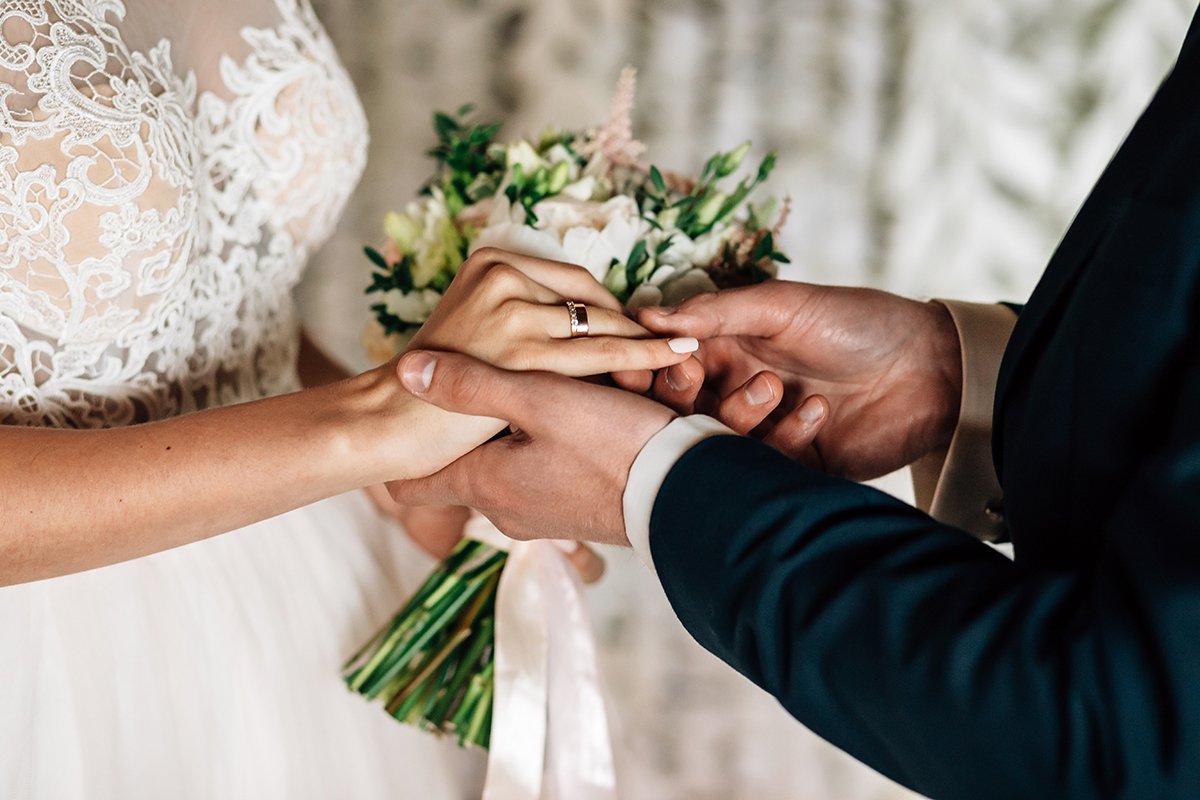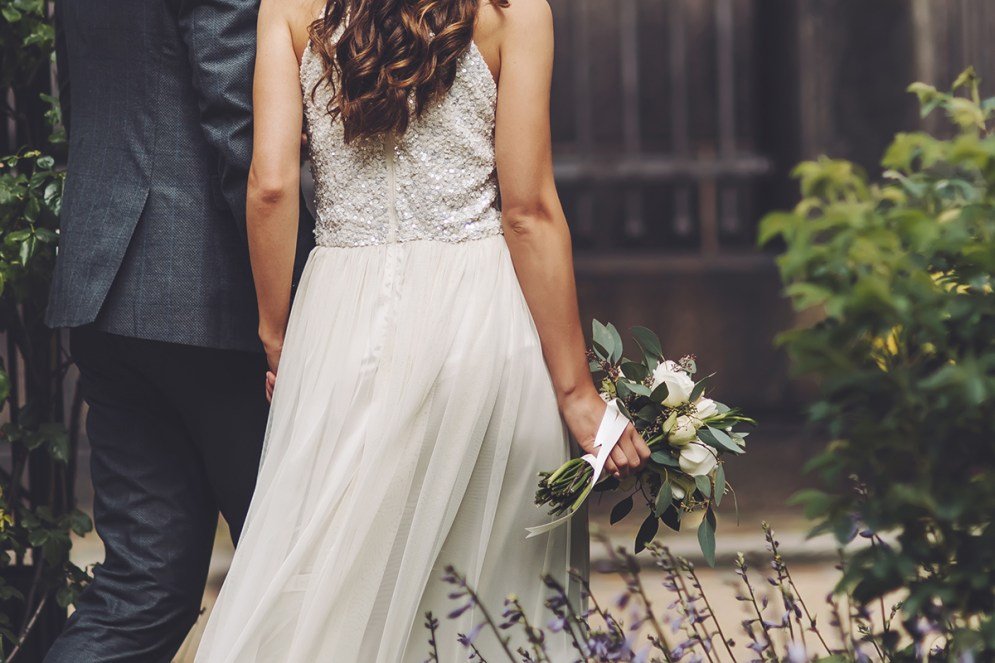 From finding the perfect venue, to appropriate catering options to a celebrant that suits the ceremony, "CityNews" speaks to those who know how to make the big day unforgettable.
GETTING married can be one of the most exciting days of a couple's life, but also one of the most stressful to organise.
From finding the perfect venue, to appropriate catering options, to a celebrant that suits the ceremony, there's plenty of planning that has to go into the big day.
Don't panic though, this week "CityNews" speaks to the experts of Canberra who know how to make the day you say "I do" unforgettable.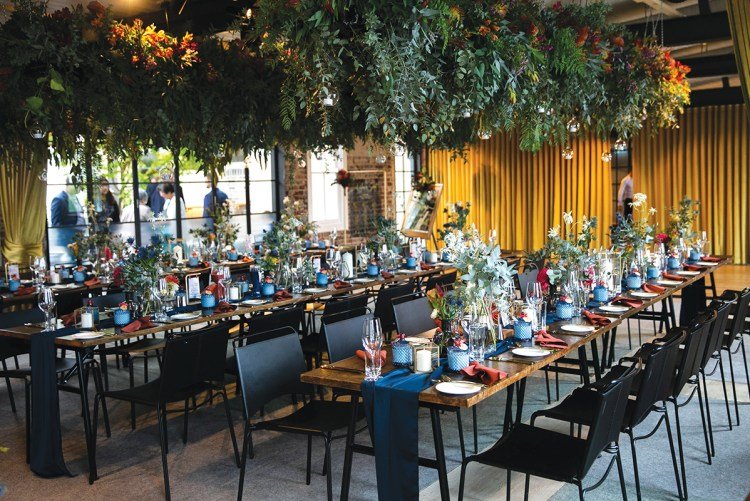 A memorable location for the memorable day
"WHETHER you want to hang glorious flowers from the rooftop or just want to place simple and stunning centrepieces on the tables; our venue offers a setting to suit all styles," says events manager of the Royal Hotel Queanbeyan, Bianca Paquay.
She says the venue has the "unique and memorable" collaboration of contemporary comforts and amenities, integrated with the historic architecture of the original Royal's 1920's brick walls.
"And as a great addition to holding a reception onsite with us, we have our Royal Suite which is the perfect place for the wedding party to get ready on the morning of their big day," or there's the Beadman Room if you want to keep things traditional and not see each other before the ceremony.
The most rewarding part, she says, is seeing the couples getting ready in the morning, "hearts in a flutter in nervous anticipation; and then returning later to our reception venue with the biggest smiles on their faces – ready to start the party as newlyweds."
Royal Hotel Queanbeyan, 85 Monaro Street, Queanbeyan. Call 6297 1444, email [email protected] or visit royalhotelqbn.com.au/weddings/
'Heart and soul' gelato for the special day
MELANY Batley worked in finance for 20 years, but decided to take a leap of faith, and it changed her career.
"I had a bucket list of courses I wanted to take, so I enrolled at the Carpigiani Gelato University and thought I would give it a crack," she says.
Now, Mellabella Gelato, her very own business, is in its third summer of service, "from Bungendore and Canberra, to Bowral and everywhere in between."
Melany offers Mellabella's customised gelateria experience for weddings, birthdays and corporate events, and their cart hire packages are all inclusive.
"We put our heart and soul into making the gelato and we create and present the experience," she says.
There's more than 30 flavours to choose from with dairy free and gluten-free options available, and she offers two colourful cart options, "mint green and blush pink."
"I just love seeing the smiles on people's faces. The whole experience is just so much fun and everyone just loves it."
Mellabella Gelato. Call 0432 323982, email [email protected] or visit mellabella.com.au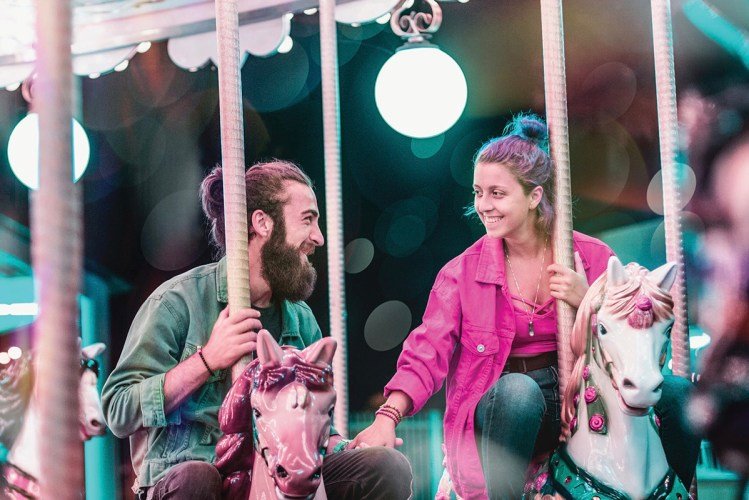 Make planning the wedding fun and stress free
WEDDINGS of Canberra launched in October and owner Michael Bower says supporting local vendors does not have to come at the expense of a dream wedding.
"Weddings of Canberra is Canberra owned. It's bright, simple and easy to use," he says, "and Weddings of Canberra's goal is to make wedding planning more fun and less stressful.
"I love the wedding industry. Helping couples get married, find their wedding suppliers and sharing in their journey and life story is incredibly rewarding."
Michael says Weddings of Canberra is a one-stop shop.
"If you've just got engaged or are planning to in the near future, we have a whole range of fabulous vendors waiting to hear from you," he says.
"From traditional to outrageous, summer to spring, our vendors have a wealth of experience in the industry so that they can help you with anything that you need."
Weddings of Canberra. Call 0400 641106, email [email protected] or visit weddingsofcanberra.com.au
Breathtaking gowns for every bride
ANNABEL'S Bridal Studio has gowns to make any bride's walk down the aisle completely breathtaking, says owner Misty Annabel.
With more than 16 designers and more than 200 styles in-store, Misty says they strive to make brides feel confident, happy and beautiful on their big day.
"I make sure the process from choosing the gown to the collection of the gown is as organised and as enjoyable as possible," she says.
"We pride ourselves on listening closely to brides, there's diversity in our range from design as well as size."
The business, which is coming up on its 17th anniversary in May, was first started by Misty after seeing a gap in the Canberra market for a luxury bridal boutique.
"My mother has been in the design and tailoring industry since I was four-years-old, I grew up under the cutting table," says Misty.
"Today she's our experienced in-house tailor, and helps brides create their personalised dream look."
Misty also says the business has two events coming up that brides-to-be may like to check out.
"In our trunk shows designers send exquisite gowns and clients then choose what they want from those designs," she says.
"This week we have gowns arriving from NZ designer Hera Couture and the week after we have designs coming from our Spanish designer Rosa Clará.
Annabel's Bridal Studio, at "The Kennedy", suite 2, 28 Eyre Street, Kingston. Call 6295 3984, visit annabelsbridal.com.au or email [email protected]
A beautiful location for an intimate day
MAXX Wei and his wife, Sherry, have been operating Redbrow Garden since 2017, and say you won't find another place like it, especially with their lake, "and it is running water, it's not just a dam".
Maxx says it's a rustic, rural retreat, and "it's really beautiful."
"We're a homely wedding place, it's beautiful and we know getting married is such a big thing. We're there for the most intimate time of people's lives and it's very, very close to the heart."
He says meeting people and being able to offer them something special and catered to what they need is the most rewarding experience.
Redbrow has accommodation on-site, where everyone from the wedding party can stay.
He says he has seen bridesmaids and mothers stay up until "very late," making handmade decorations for themselves.
"People just like to get into a lot of DIY stuff here, and it's always beautiful to be a part of the community."
Redbrow Garden, 1143 Nanima Road, Murrumbateman, NSW. Call 6226 8166, email [email protected] or visit adedra.com
Wedding items that create lasting memories
HAPPY Days Jukebox Party Hire has items for weddings that are different, fun and ones that will create lasting memories, says owner Natalie Calvani.
"We have three types of jukeboxes with over 7000 songs available," says Natalie.
"There's music from the '50s all the way through to today's pop charts, and we update them every month with the latest music."
"Our most popular, the white bubbler, comes with two microphones as well, perfect for speeches."
Natalie says Happy Days also has a selection of 1.2 metre-high, light-up lettering with a range that spans the entire alphabet and numbers.
"They've become an incredibly popular choice – they're bright, fun and they make a statement at any wedding," says Natalie.
"We also have a selection of stylish neon lights available."
Natalie also says Happy Days takes care of delivery and pick up of all their items, offers DIY options or can help style the day so that it's a "dream come true".
Happy Days Jukebox Party Hire, unit 4/66 Dacre Street, Mitchell. Call 6242 7722 or visit happydays.net.au
Traditional church has a lot to love
AT the All Saints Anglican Church in Ainslie couples can commemorate their special day in a beautiful and historically significant building, says parish council member Betsy Dixon.
"The heritage-listed building has a fascinating history, first being built as a railway station for the Rookwood Cemetery and then being converted to a church in 1954," says Betsy.
"Today the church features an organ and incredible acoustics, wonderful photo vantage points and is backdropped by a beautiful stained-glass window from Sheffield in England."
Betsy says that the church is also delighted to help plan and organise the big day.
"We can help with music and prayer choices, flowers or decoration of the church itself, We are happy to help make the day as memorable as can be," she says.
"People can feel free to get in touch about when and how they would like their service to be held, and we can work with them to make that happen."
She also says the church is proud to be an inclusive place to host a ceremony.
"We welcome all people to our services and to discuss their wedding, whether it's bride and groom or perhaps it's just brides or just grooms," she says.
All Saints Anglican Church, 9 Cowper Street, Ainslie. Call 6248 7420 or visit allsaintsainslie.org.au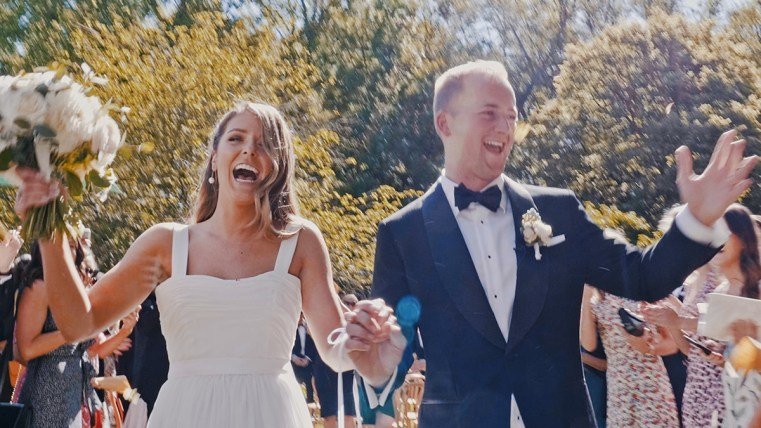 Wedding videos to match the wedding vibes
JULIA and Kouyou Watanabe have been married for nine years and have been running their wedding videography company, Motion Reel Films, in Australia for the last six years.
"We really see what the vibe is like on the day, and then we choose the music for the film after the day," says Julia.
"We see what kind of energy people have and we just sort of try and encapsulate the mood and the vibe of the day."
What's really special, says Julia, is creating that happy memory for people.
"I like watching the speeches again. You learn a lot about a couple in a very short space of time. We get a really special insight into a couple and their relationship," she says.
Julia says Motion Reel Films puts a lot of time and effort into their final piece.
"We're Canberra locals and we don't outsource anything. The whole experience is very personalised."
Motion Reel Films. Call 0411 294626, email [email protected] or visit motionreelfilms.com
Dance routines that make a statement
DALE'S Ballroom Dancing offers classes to help couples and bridal parties impress the audience on the big day, says owner Dale Harris.
"Couples can choose their song, and we can choreograph something to suit them, the music, and their style," she says.
"I have a private suite for teaching all types of dancing that people want to learn for the occasion."
Dale has more than 20 years of experience teaching dance, having first started dancing herself at the age of six.
She's since received many qualifications in ballroom dancing and is also a championship adjudicator who travels interstate to judge ballroom competitions.
From absolute beginners to those experienced in dancing, she says she can offer advice and techniques to help make that special dance one to remember.
"It's always great to see messages come back through from people saying the dance was fabulous or that they had a ball," she says.
"We have general classes on Wednesdays to practice so people can come and meet me first for a lesson if they like, or if they want to get in touch we can have a chat about what suits them."
Dale's Ballroom Dancing, call 0407 066110, email [email protected] or visit dalesballroomdancing.com.au
Who can be trusted?
In a world of spin and confusion, there's never been a more important time to support independent journalism in Canberra.
If you trust our work online and want to enforce the power of independent voices, I invite you to make a small contribution.
Every dollar of support is invested back into our journalism to help keep citynews.com.au strong and free.
Thank you,
Ian Meikle, editor