Freshwater family gather six tonnes of donations for Lismore flood aid – Manly Observer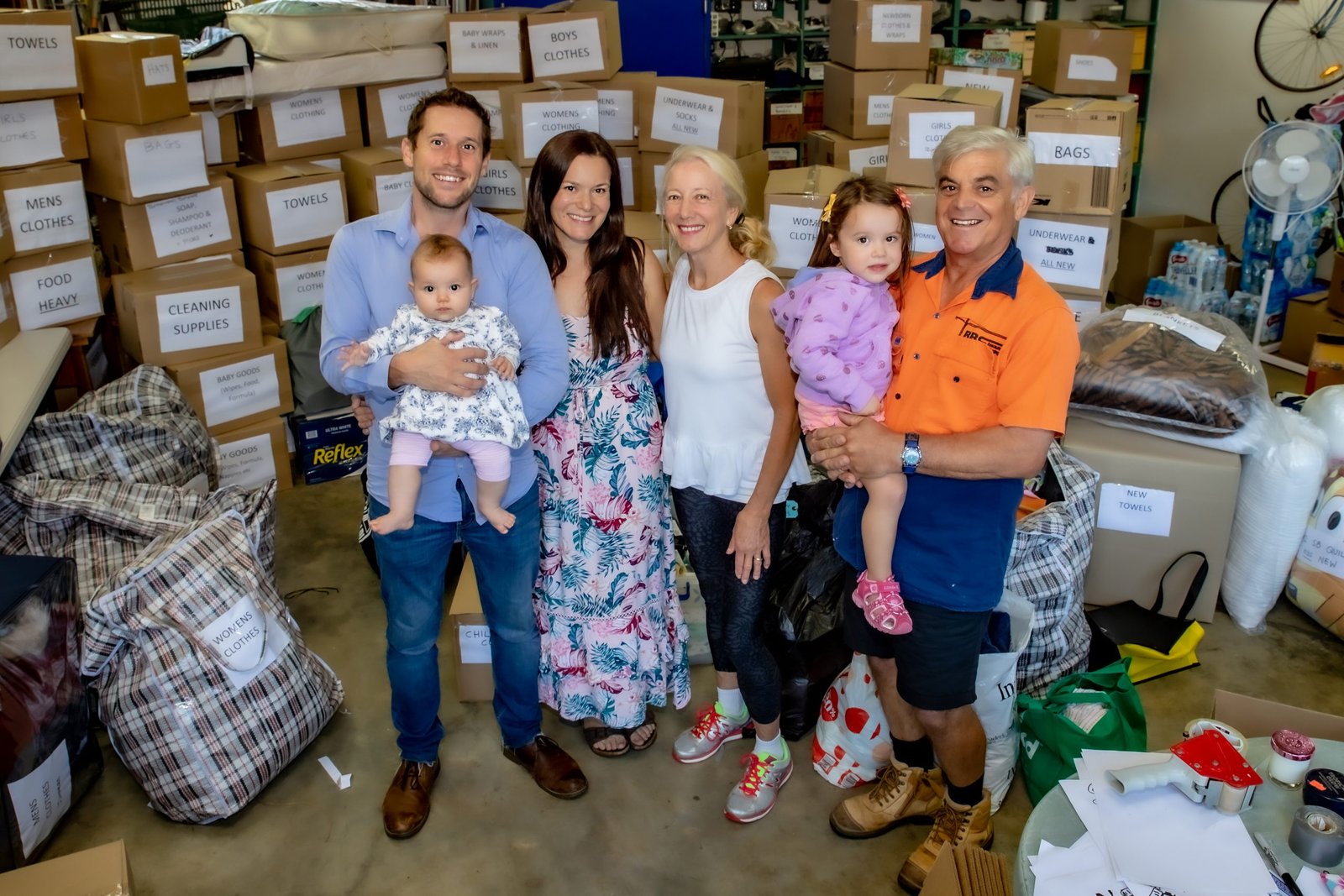 Freshwater local Philip Silvestro, who appealed to the Northern Beaches' community for donations to take to Lismore residents adversely affected by the recent floods, was surprised when he received over six tonnes of goodwill gifts.
On 3 March 2022, Mr Silvestro distributed leaflets to neighbours in his street whilst his daughter Rosita posted a message on a Facebook community page announcing that he was driving to floodwater-damaged Lismore.
They informed everyone his intentions were to help with the post-flood clean-up. They also asked if anyone had any items they might like to donate to those in need, such as clothes, bedding, cleaning products, etc., which Phillip could take north in his trailer.
What came next completely shocked them.
Phillip told Manly Observer, "The plan was to go up to Lismore, take a trailer with some donations, like medical supplies, etc, and afterwards help out the locals for a week – whether it be cleaning or handyman stuff…
"But the outcome was unbelievable! Just fantastic! So many people arrived with donations, saying, 'Do you want to take this too?'"
So many donations, in fact, that by the end of the week, the Silvestros filled a garage, a bathroom and a storeroom with the gifts.
"Unfortunately, because we only had one trailer, I worried how we could take it," Phillip recalled.
Then, to misquote a famous line from the film Jaws, Rosita announced the obvious, "We're going to need a bigger trailer!"
However, the donations continued to arrive, so a three-tonne truck was engaged to replace the larger trailer, which, in turn, was replaced by a six-tonne truck.
A deadline for donations was set, otherwise Phillip would have needed to hire a large cargo plane to transport them all. The family then rallied to begin the mammoth task of sorting. Phillip's daughter Rosita, who runs the wedding videography company Be Mine Films with her husband Patrick, took time off work to divide the garments, hygiene products, books and miscellany into separate categories.
In their garage, I saw stacks of cardboard boxes, each individually labelled, including: Cleaning Supplies; Towels; Girls Clothes; Soft Toys; Shoes; Toiletries; Underwear and Socks (All New); Boys Clothes; Soap, Shampoo and Deodorant; Baby Goods (Wipes, Food Formula)…
They spent many hours organising and packaging it, 10 days in fact, from the initial request for donations to having everything packed, stacked and labelled. And that doesn't include an additional day to transfer it into the back of the truck.
This operation must have completely taken over their lives!
"It has!" they both agreed.
Rosita revealed, "My dad and mum, Phillip and Donna, and my husband Patrick, between us all we probably put in 60+ hours of time to put all of this together and manually sort through all items received, which we hope will make life easier for everyone affected up there.
"Handling Matters kindly donated loads of packing boxes to enable us to separate and label everything.
"If you've lost everything, the last thing you have time for is to search through a six-tonne truck of goods to try and find toothbrushes or cleaning products. By us having separated everything we've saved a lot of time and stress.
"If you need pet food, there it is; if you need toiletries, there they are. Every type of clothing you can imagine. A company called Whollygrail donated lots of brand new towels.
"And we've got hundreds and hundreds of socks! A lady from Promaker Fitness Clothing donated six plastic tubs filled with new socks. Apparently people in Lismore have been wearing the same socks for days in a row because they haven't got enough clean clothes and they can't do their laundry because there's no electricity, or their washing machines are no longer working.
"It's just about making it as easy as we can for these people who've lost everything. Doing our tiny bit to help them rebuild their lives."
Phillip also has a selection of books to gift to the Lismore Library. The library was completely inundated by the floodwaters, destroying their entire collection. On 13 March, Lismore Library launched an appeal for books in all categories, as well as children's DVDs, audiobooks and jigsaws.
"We'll be taking the books to the library first," Phillip said, "then we'll talk to those in charge of distribution to see where all the other stuff is needed.
"We've also got a pallet of donated beer – 90 cases worth!"
Rosita added, "that was donated by Miguel Maestre. Separate to us, he put a post out saying, 'I want to donate a pallet of beer, is anyone going to Lismore?' So, I got in touch and offered to take it up. That will be distributed to volunteers and people who are helping out."
Miguel Maestre is an award-winning Spanish chef and co-host of Channel 10 TV lifestyle program The Living Room. In Dec 2020 he launched his own beer, El Toro Loco pale ale under his Maestre Brewing Company, which is what the volunteers involved in the massive clean-up and reparations of Lismore will get to enjoy.
"We were also planning to take four tonnes of water up to Lismore," Phillip added, "but I can't take it on the truck in addition to all the donations, because it's too much weight. When we get up there, we'll buy water instead. We're still waiting for Coles or Woolworths to give us a good deal so we can buy it in bulk, then give it to the evacuation centres so they can distribute it."
Lismore, a watery history
Lismore, with a population of 45,000, was originally a settlement founded in the 1840s by timber cutters and sheep farmers, adjacent to Wilson's River, on a confluence with the Richmond River, where several creeks also converge.
Built on a notorious floodplain, as the city expanded to a regional centre in the 1870s, south Lismore was frequently inundated with floodwaters. Prior to the February 2022 catastrophe, the highest recorded Lismore flood levels were on 21st February 1954 and 11th March 1974.
Construction of the Lismore CBD flood levee was completed in March 2005, intended to hold back floodwaters from the town centre. However, it was first breached on 31 March 2017.
Then, on 28 February 2022, the worst flooding ever recorded completely inundated the city centre after 1000mm of rain fell north of Lismore in just 30+ hours. The levee was overrun again as the water rose to at least two metres higher than the aforementioned 1954 and 1974 peak floods.
22 people are known to have died – some in landslides – and whilst the State Emergency Services were overwhelmed, a network of civilians responded to people trapped in their flooded houses or on their rooftops, performing over 4000 rescues.
Even though the floodwaters have since subsided, scores of people remain homeless, many houses are uninhabitable, there's no power to a large section of the city, toilets don't flush, and a toxic sludge of silt and sewage coats buildings and streets.
Related