18 Of The Weirdest Wedding Experiences, As Shared By The Bored Panda Community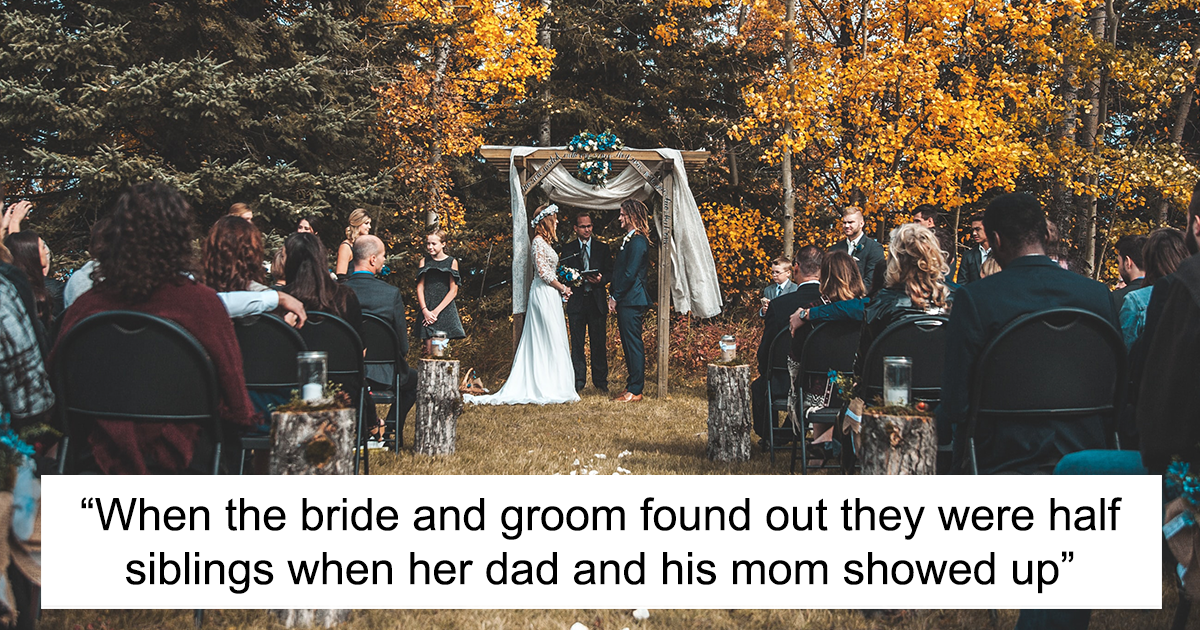 Weddings are one of the most important celebrations in people's lives, and many want to partake in such a ceremony. However, having a lot of drunk relatives, crazy friends, and other people all in one place is a recipe for disaster or at least some weirdness.
This Ask Pandas thread was dedicated to weird experiences people had at weddings, and even though not many shared, some people delivered an answer and a half!
My mom was a minister and I saw plenty of weird stuff. My favorite was when the bride and groom found out they were half siblings when her dad and his mom showed up for the wedding. Dad had been an 22 year old alcoholic and fled across the country when he found out she was pregnant.
The best man's girlfriend gave my father a lap dance at my wedding. My mother did her best to ignore it and my father looked like he was enjoying it a little too much. I wanted to die.
Well, wedding reception. Happened on a farm and everything was going okay until… HUGE gust of wind…BLACK clouds and without warning BUCKETS of rain ! All the glasses flew off the table and the most epic storm blew the canopy off and the rain flooded the muddy dance floor area. The older folk were escorted out on a tractor and the younger people were left to dance in their best wedding clothes in the rain-I'm not going to lie it was amazing
Actually getting married. Nothing went wrong, no one got drunk or started any fights, nothing like that. But it was such a strange headspace. I get why there's so much attention paid to the ceremony: it makes you look at yourself as someone different. It probably helped that it was a small affair – and I think the focus in modern weddings needs to be removed from all the glitz and glamour and returned to the ceremony itself, not the pageantry.
I caught a bouquet at a wedding and on the video, you can see my reaction to when the guy who caught the garter went WAY too far putting it WAY higher on my leg than he should have. And the dude was a total stranger. So inappropriate.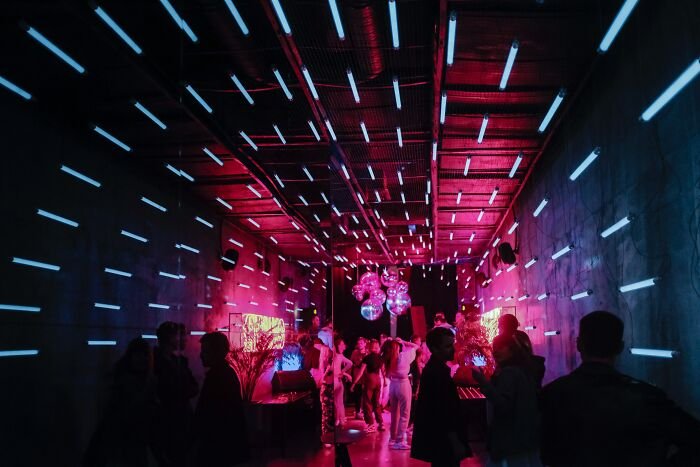 I (f) was at a wedding and was walking across the dancefloor when someones random drunken uncle came up to me, clamped his arms around my body, pinning my arms to my side and shouted "F*** but you are beautiful, if I was younger you would be in trouble!!" – it is far more unpleasant and unnerving than weird but there you go
Not a wedding, but the wedding rehearsal the night before. I wasn't in the wedding but my significant other was. The bride went thru the entire wedding, and when I say the entire wedding… every single detail. Multiple verses of each song. It took an hour. She didn't think it went well enough, so they did the entire thing over again. Side note, the maid of honor was not there for the 1st two rehearsals, but she arrived when they just completed the 2nd rehearsal… so the bride had everyone go thru the ENTIRE WEDDING for a 3rd time. By the time that we finished and all drove to the restaurant that was serving the rehearsal dinner, they were closing up and had already packed up all the food for our dinner.
I did wedding videography for a while. My second shooter was at the ceremony, called me and said everyone's been sitting and waiting for half an hour for the bride to come up the aisle. She wasn't even in her dress yet, and she kept snapping at her mother who was nicely trying to help her. She then had a meltdown after the ceremony because the violinist couldn't walk up the aisle as she needed to read the sheet music. They overstuffed a tiny venue(fire safety hazard), I was standing over a man eating just to do my job. At the cake cutting, they were really out of sync, she was trying to tease him by pulling the camer away from him when he tried to bite it, then putting it on his face when he went to bite it again. He look uncomfortable and embarrassed. I learned later that she was super controlling and abusive to him and they split. I'm glad to be honest, he seemed genuinely nice.
Close friend asked me to be maid of honor at her wedding. She bought dresses for me and her sister, a bridesmaid. We went to someone's house to get them altered (hems mostly). The day after the wedding, bride asked for dress back. When I asked why, she told me she was having it dry cleaned and returning it to the store for a refund, she did the same with her sister's dress!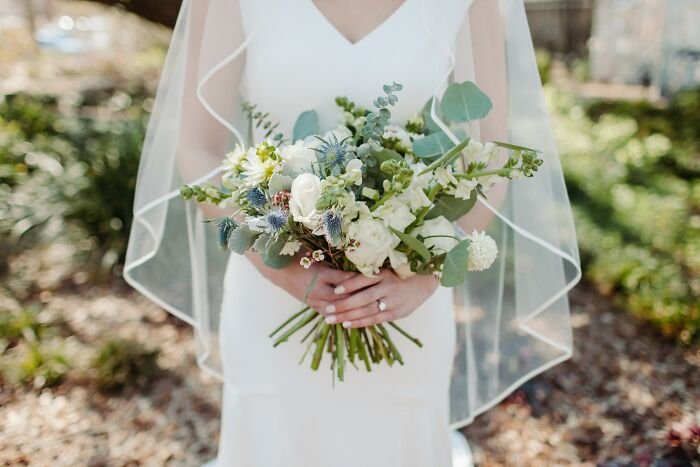 bride basically starved herself, after church ended up with an IV and missed the party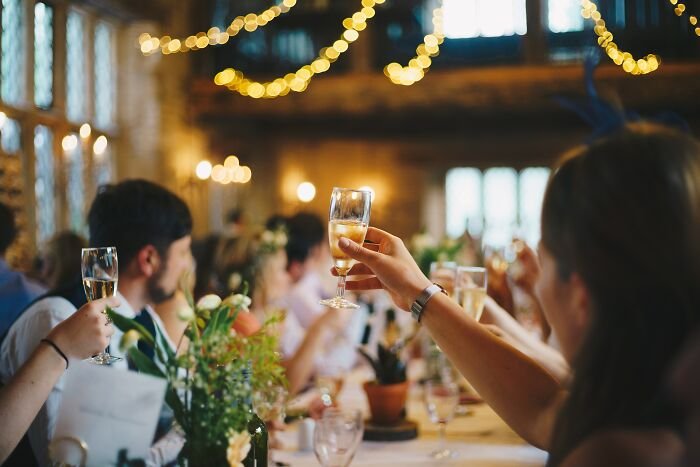 It's very common to have a person out of guests at each table who will make sure everyone has enough to drink. That person is ceremonially 'crowned' with a whistle they can use to invite everyone to drink. At one wedding a musician/host told me (speaking to the mic, of course) that women can't have this role, only men are capable of doing it, and I can only be a secretary. (Seriously, a woman can't pour a drink?) More sexist remarks as 'jokes' followed but I can't recall them. When you think about it, it's not that weird, just extremely uncomfortable and sad.
Our wedding has about 130 guests, mostly my wife's family, in my wife's hometown church. Very nice but some aspects were pretty informal, including the music – I had burned what music we wanted onto a CD and coached someone on when to play what track. When the moment came for our "exit" music (immediately after our vows and completion of the ceremony), we turned around to face everyone and waited for the tune to start playing before we walked down the aisle and out the church – the music. was. not. playing. We waited. And waited. And if you've ever been in a moment like that, seconds feel like hours. Finally I took the first step to lead us outta there and thankfully the music started playing right then. But those few moments of staring at everybody and everyone wondering what we were waiting for were awkward af!! Fun to talk about now though.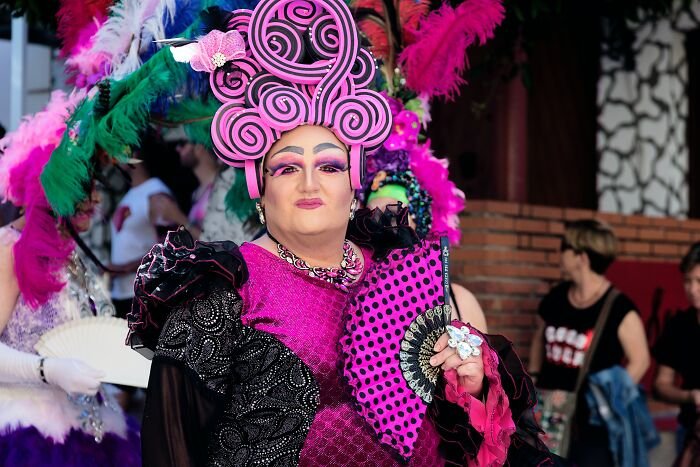 I remember I was 5, and a few men, including my father, wore drag at the after party. It's nothing bad, but it was definitely strange for me at the time.
I kissed this girl i really liked. (i was like 6 don't judge me) 2 years later found out it was my COUSIN SOPHIE.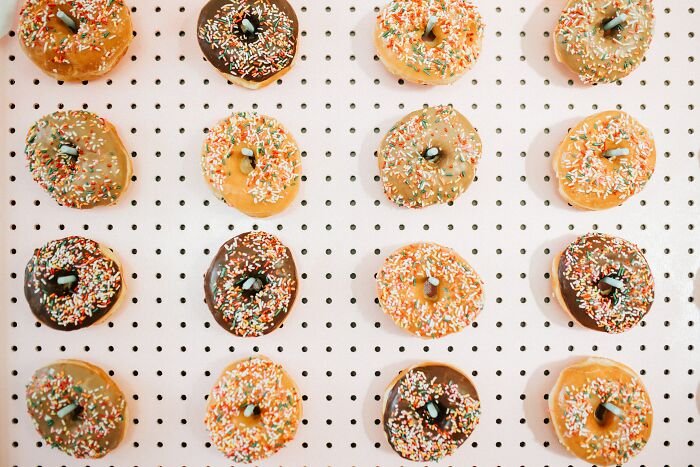 A doughnut board.
Though this is becoming a fashionable wedding trend, it still is not the best idea. During both a summer AND a winter wedding, the inclement weather (heat in the summer, and misty rain in the winter) made the doughnut board drip. Glaze got everywhere, and doughnuts stuck to the pegs on the board.
Though they may add a "cute"/"Pinterest" look to the wedding, they are not very useful to have in the long-run.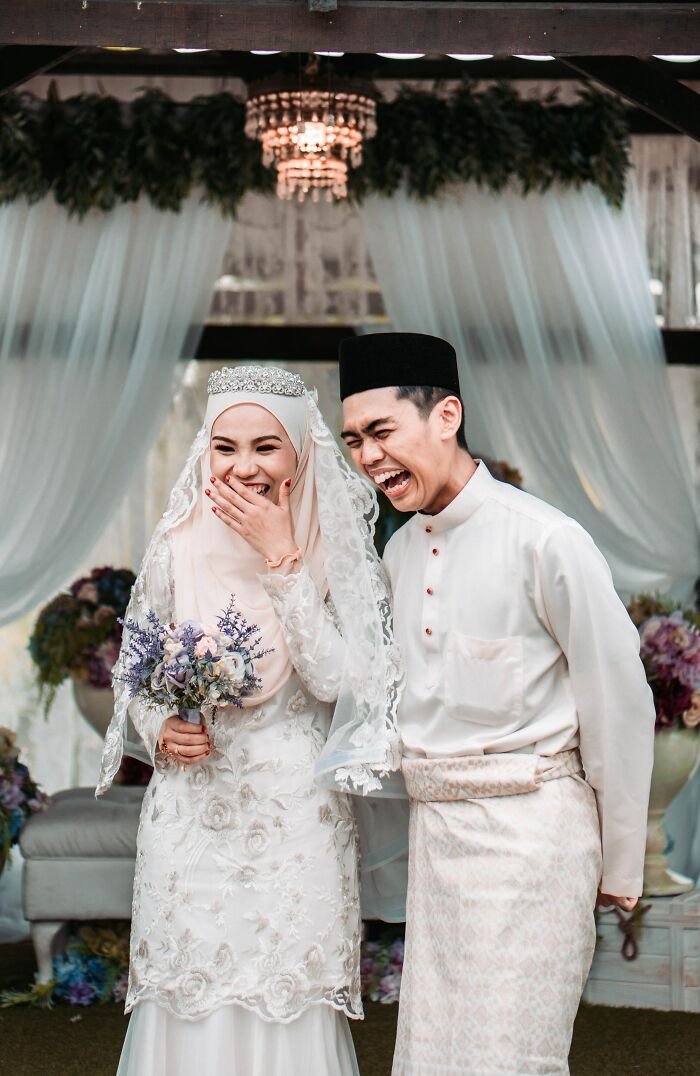 Bride started laughing hysterically at one point during the ceremony . Like full on crazed hyaena. Um yep.
Someone I know
Got married , the groom bear her up and split her head open . Police called and rather than go to hospital, argued with the police as to why the new hubby was being arrested .
She spent the next day at the nick trying to get mr beloved out .
Okay, so I have these 2 aunts, Chelsea and Crystal. Chelsea is a super nice aunt that has been through a couple of marriages now, but this was her first marriage. She is one of my favorite aunts. Crystal is kind of a Karen, she is a Karen and a hoarder and I don't know why my uncle married her in the first place. Crystal's parents are also super-rich and live in a giant mansion with a giant backyard. They are also hoarders and Karens. I was not born at this time, however, I have heard many stories about it. So, Chelsea was dating this guy Danny. They got engaged and were super excited, however, Crystal also got engaged to my uncle Nathaniel. Chelsea planned her wedding and sent out invitations. It was planned for mid-summer. Crystal and Nathaniel had not planned their wedding yet. Crystal was and still is an attention seeker. When someone else is getting a lot of attention, Crystal has to ruin it. The same thing happened on Chelsea's wedding day. Crystal planned for her wedding to be TWO DAYS AFTER CHELSEA'S WEDDING! They sent out invitations and I'm sure my family was well confused. Two days didn't even give Chelsea time to have a honeymoon or relax after her big day. No Crystal made it into her big WEEK. So Chelsea has a lovely wedding, it is beautiful and amazing. But then 2 days later, it is Crystal's wedding day. They get married in the temple, and the reception is in Crystal's parent's backyard. From what I hear, their backyard is now trashed, not only because of the wedding but also because THEY ARE FRICKING HOARDERS! >:( Okay, not cool Crystal, we know you want attention. But really? 2 days later? Your parent's -trashed- backyard? You know, I give up. oof
Oh, and I am sure Crystal and Nathaniel had a lovely honeymoon without any distractions.