Candid cameras: Trends in wedding videography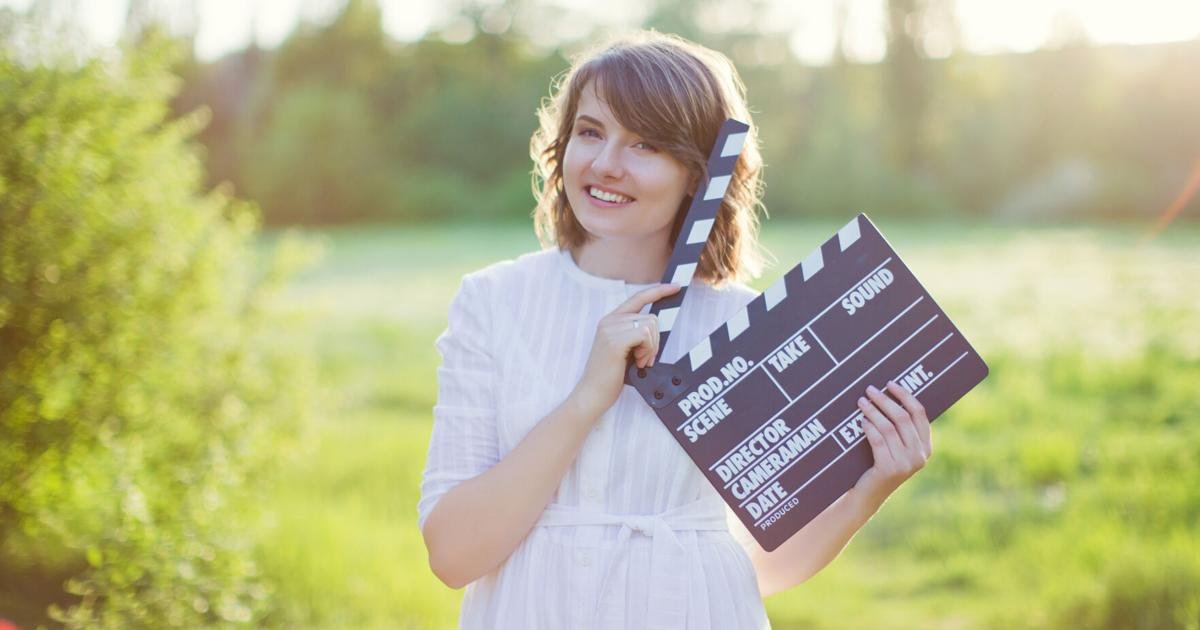 From offering an Instagrammable music video-style highlight of a couple's big day to coordinating a livestream of a ceremony, trends in wedding videography are constantly evolving.
"The last five years is really when everyone wanted to have social media short clips," says LaVina Bostock, a videographer and owner of Your Day Production, which has been in the business since 2007. Instagram highlight videos, which max out at one minute in length, are generally sent within two days following the event as a teaser for the forthcoming full-length video.
Overall, New Orleans videographers say that more couples are choosing to add professional video footage of their wedding day.
"I have definitely found that there's an influx of people who want video now," says Shainna Miles, owner of Silver Loop Studios, which has been in the business for 11 years. "Video was popular before, but nowhere near as popular compared to a wedding photographer, but now, that playing field is starting to level up due to how important and timeless videos are and having that memory for decades to come."
During the last year, local videographers added Zoom and livestreaming services for micro-weddings with a reduced number of guests. Livestreaming a ceremony is a tougher challenge than it appears.
"The hardest part is the internet, because we cannot control the internet service and not all churches have great Wi-Fi," Bostock says. "For one wedding, the church's Wi-Fi was intermittent, and I was trying to get on my mobile hotspot and there were so many people in the city that weekend, it was like being in the Superdome and trying to text someone a picture."
Livestreaming also drains a laptop's battery, so it's important to have a full charge or position the computer near an outlet when possible.
"I remember one outdoor wedding, the computer battery was going down quickly and I moved my car and plugged the computer charger into my car," Bostock says.
As the city reopens to larger gatherings, fewer couples are requesting livestreaming services.
"No one has booked me on it since the city opened up," Bostock says. "I think for the future, it might end up being for more intimate weddings and elopements."
Korry Melton, with Bella Productions Wedding Films, says the pandemic resulted in videos being more important than ever.
"Recent trends in videography have aligned with recent wedding trends due to the pandemic — smaller weddings and more focus on family and close friends," Melton says.
New technology
Technology in wedding videography has dramatically improved over the last decade with 4K video and drone footage nearly standard offerings.
"In 2007, everything was still standard definition, TVs were just getting to be widescreen and high definition. Now we are into 4K which gives a better quality and higher pixels," Bostock says. "During the pandemic, I spent time learning new equipment."
Your Day Production uses wireless microphones, multiple cameras to shoot several angles and camera stabilization accessories that keep equipment steady — even when the videographer is moving backwards shooting a couple coming down the aisle or running through a sparkler exit.
"Drones were really big three to four years ago, but I don't see people requesting them as much," Bostock says. "It's a cycle — something new will come out and then it's a fad for a while, and then it slows down."
Couples still in focus
While some trends in wedding videography come and go, the essence of the work has remained the same.
"I am your eyes and ears on your wedding day, and I carry the importance of knowing that," Miles says. "This footage gives you something to look back on and remember for decades. When you are filming the biggest day of a couple's lives, it's important to be locked in every moment."
And filming is just half the work. Editing the footage to create a wedding video with music and a story is its own cinematic feat.
"I'm definitely a storyteller. My favorite aspect is taking these moments and turning them into a story," Miles says. "I always tell people that photos are great, but a lot of times, you see an image and you don't know what's happening exactly. But with video, you get the full moment."
Bostock adds, "If I can get someone who has no connection to the bride and groom feel emotion and make them tear up, then I have done my job — that's my ultimate end goal. Also, I love the dancing part. Everyone is so happy on that day."
Melton says that with smaller weddings over the last year, videography has focused much more on the couples.
"While technology keeps advancing and allowing easier access to drones and 4K video, attention has really shifted back to how meaningful the day is," Melton says.
Today, videographers are back to work with weddings on the books nearly every weekend. Their work has only increased with rescheduled weddings on top of new bookings.
"We're back on a full schedule for this year and 2022 is picking up," Bostock says. "During Covid, it was not as long of a day, with micro-weddings having everything done in three to four hours. Now, we're back to larger weddings that are eight hours from start to finish. Everyone in the industry feels really excited."